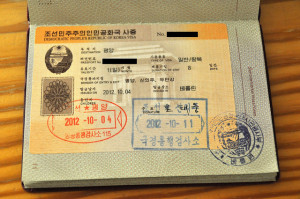 Planning a trip abroad anytime soon?  If you are not a savvy traveler, or if it has been a while since you ventured out of the country, there are a few things to do before going overseas that you need to know or be reminded of.  These 10 little tips can save you a lot of heartache and grief.  These are things that should be done in addition to all of the normal planning such as booking flights, hotels, and transportation.  These were originally posted in Fodor's and I have listed them here for you so hopefully your next international trip can go off hitch-free.
Make sure your passport is up to date and see if you need additional visas.
Hopefully you aware that you will need an up to date passport to travel overseas.  If you don't have one apply now in case you experience any delays. If you have one and you know where it is check the expiration date.  You will want your passport to be valid for at least six months after entering a foreign country.  Some countries will let you get away with less; refer to the State Department's website for full details, organized by country. If its expiration date is near get it renewed before your next overseas trip.  Many nations require tourist visas to visit many them.  The application process varies greatly from country to country. Check out the State Department's website if you are an American.  That will be the best resource to let you know  if you need to apply for a tourist visa.  It will be based on the countries that you will visit and how long you plan to stay in each one. You must remember that applying for a visa can sometimes be costly and time-consuming, so get that taken care of as soon as possible. The important thing to keep in mind is not to wait until the last minute as things always seem to take longer than you think.
Get your vaccinations up to date and get plenty of your prescription drugs.
Before you leave check the Centers for Disease Control and Prevention's website.  Here you will find the most comprehensive and up-to-date medical recommendations and they list health advisories by country.  You may need to get special vaccines or medications depending on where you are going. Also, if you on any prescription medication, you need to make sure you have enough to cover the entire time of your travels.  You do not want to run out while you're away. Lastly, and this is important if you're going to any remote regions, you may want to pack non-prescription medicines (aspirin,  etc.) that may be hard to find.
See if there are any travel warnings or advisories and make sure to register your trip.
Be sure to check out the State Department's Consular Information Program for Travel Alerts ("short-term events we think you should know about when planning travel to a country") and Travel Warnings ("We issue a Travel Warning when we want you to consider very carefully whether you should go to a country at all.") before book your flight and just before you head overseas. Another thing I recommend if to enroll in the Smart Traveler Enrollment Program (STEP).  This will allow the State Department to help you in case there are any emergencies. Another wise thing to do is to write down the addresses and phone numbers of any American embassies or consulates in the countries you'll be visiting.  You never know when you will need them.
Make backups of all your travel documents.
Let's start with your passport. You should have at least one color copy of your passport's ID page stored in a safe place away from your passport. While you are at it make copies of any visas connected with your current travels. Have copies of hotel reservations, plane and train ticket confirmations, and all other travel documents. You probably have digital copies of these documents handy. If that is the case be sure that these items are saved to your device so that you don't need an Internet connection to retrieve them. Also keep security in mind.  If you have sensitive information (like a scan of your passport) on your phone or in your email inbox, you need to have passwords that are strong enough to keep potential intruders out (hopefully you are already doing this!).
Make sure your electronics will work.
In case you were not aware, electrical outlets are different all over the world.  You'll need to get adapters that allow your electronic devices to plug into these different sockets. Try to buy an adapter with different settings that adjust to most outlets.  That way you only have to worry about one adapter instead of one for every country. Also, check the strength of the electrical current wherever you go. Make sure all of your devices are compatible.  Sometimes cell phones and computers are not. If you find your device is not compatible with a higher or lower current, then you'll need to buy a transformer not bring that device. Lastly, it's worth investing in portable phone chargers and/or spare batteries that can be charged and swapped into phones, cameras, and other electronics so that your devices can stay up and running during your trip.
Learn some of the local lingo.
You should always take time to learn the basics such as "Hello," "Thank you," and "Where is the bathroom?", but also be aware that the more you can say in the local tongue, the better.  Not only will you endear yourself more to the locals (even though your accent may be horrible) but there could also be times when communication can affect your health and safety.  Don't feel like you can learn any of the language?  You can always cheat and have print-outs or flashcards of the phrases you need that you have with you.
Get your finances in order.
Credit card providers today are more aware of changes in normal card usage, so before you travel overseas, you might want to notify your bank and credit card providers so they can expect to see the foreign charges.  You don't want them to freeze your cards because you will usually find this out while you are in a shop or trying to pay for dinner. Another thing to be aware of is the exchange rate and also how much things generally cost at your destination so that you can budget yourself accordingly. I would not recommend traveler's checks. Nowadays they are not widely accepted and the exchange rate is not as favorable as what you'll find at an ATM.  This is generally true anywhere in the world.
You need to know about any entrance and exit fees.
Even if a country doesn't require you to obtain a tourist visa, it could levy an entrance and/or exit fee against you. For example, some countries allow U.S. citizens to visit for up to ninety days without a visa, but then levy a  "reciprocity fee" which must be paid before entering the country.  If you don't have a copy of the receipt you won't be allowed in. The Consular Information Program is the most reliable resource for finding out whether a country charges any of these fees; on any country page, look under the Entry, Exit & Visa Requirements tab for complete information.
If you are planning on driving, get an International Driving Permit.
Thinking of a road trip once you get there?  Won't happen without proper planning. It is illegal to drive without a valid driver's license and insurance in most countries, and, unfortunately  many of them don't recognize U.S. driver's licenses. You can usually get insurance from car rental companies, but you'll need to obtain an International Driving Permit, either from AAA or the National Auto Club for your license. You might also want to get familiar with the  local driving laws wherever you plan to drive. You can find the rules and regulations regarding driving from the foreign embassies.
 Get insured.
Make sure your health insurance policy includes international coverage before you depart. If it doesn't, you might want to buy a short-term policy that will cover you while you're away. Travel insurance is also a good idea. It is a smart way to protect your trip and your money. There are many different policies and coverages you can get.  Just make sure that if your trip has to be cancelled, postponed, or cut short for any number of reasons you can have your money refunded .
You can view the original article from Fodor's here.