Airline Prices Are Up But You Can Still Get Cheap Flights
If you have been following the news you know that in early June several airlines hiked their prices.  That is keeping with the summer tradition of raising prices (it's called supply and demand, more people traveling).  In our effort to help you travel the world on a budget here are several ways you can alleviate these price hikes and travel without cashing in your life savings.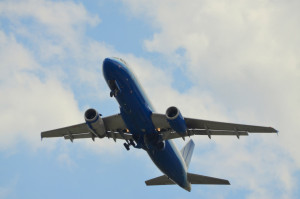 It is really all about being flexible.  Take these tips:
Try to avoid flying non-stop.  You will sometimes save as much as 50% if you can fly a connecting route on your flight.
Use a carry-on if possible.  More airlines are starting to charge for that checked baggage.
If you can, fly Tuesdays, Wednesdays or Saturdays.  The airlines typically need to fill up these flights and many times offer discounts.  Fridays or Sundays tend to be more expensive because these are the most popular days to travel.
If possible delay your flight.  By waiting until the end of August (around the 25th) you could find yourself saving as much as 20%.  That is when the airlines will be dropping prices for domestic flights (and fares to Europe could possibly drop a few days before that).
So you can see that one of the easiest ways to save money while traveling is to be flexible.  If you can handle a little delay (in the day of the week or month you travel) and inconvenience (connecting flights, etc.) you can still get a cheaper flight and get where you want to go.
Here is another way you can save –Save up to 70% by booking Airport Parking now!
Happy flying!