The Crazy Travel Guy delivers a weekly dose
of the best travel articles, tips and savings from around the web.
Subscribe now for your free gift and never miss an article
IMAGINE...
Imagine yourself looking out from your resort balcony at the crystal blue ocean.  You think to yourself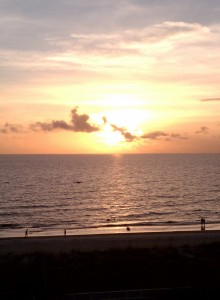 how relaxed you are because you knew how to plan a vacation on a budget...
You remember how you breezed through the airport lines.  The kids are playing happily as they have many activities to enjoy...
You knew all the travel packing tips and tricks...

And you smile as you realize how little you had to pay for it all...
Nirvana, right? You can feel the sand in your toes.
Does that sound like you?  If so, welcome.  You may be reading this at home but you are getting ready to travel... with the Crazy Travel Guy.