How To Plan A Weekend Getaway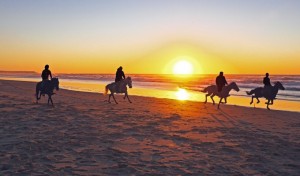 If you are seeking to get away and want to know how to plan a weekend getaway, you need to hone in on your destination and your desires. Do you want to be full of activity and run every minute that you are away? Or, do you want to rest and relax the entire time? Maybe you wish to do a little bit of both – rest and relax with a little excitement in between.
Once you know what you want to do, then it is time to get busy and seek out the best weekend getaway package that you can find. There are certain things you need to look for in your weekend getaway package in order to get the most out of your weekend experience.
Price Point
When you are booking a weekend package, it is essential that you shop around. Do an extensive compare and contrast way before the scheduled weekend is to happen. In this way, you ensure that you have done enough research to get the most bang for your buck.
Look for packages that include many benefits such as:
Half price tickets to shows
Free bottle of wine
Discount coupon to local eateries
Group rates on sights such as museums and tourist spots
Something for free – whether it be free continental breakfast or a free haircut at the hotel salon
Don't be afraid to point out to competitors what other packages are offering to see if they are willing to up the ante. Also, let travel agents know that this is your first time using their service and that you expect them to make you a repeat customer by giving you the best discounts and freebies.
">Click Here for Last-Minute Weekend Getaway Sale!<"
All-Inclusive
If you are going to get away for the weekend, look to see if your hotel or resort is all-inclusive. Sometimes an all-inclusive resort will offer you one set price for meals, drinks, and lodging.
On some occasions, these types of lodging can save you some money.
Reputation and Customer Service
If you are booking with a travel agency for the first time, make sure to ask friends, family, and colleagues if they have ever used this agency or service before so that they can offer input.
Also, feel free to ask as many questions as you need to of the customer service agents that work for the company putting together your potential package. Chances are that if your customer service questions are not met satisfactorily, you will not have a good travel experience either.
If you find a package deal from an airline, agency, or online business, make sure you see if they offer variety, discounts, customer service, and have a good reputation to back them up, too.
So don't wait for your annual vacation to take a trip.  Once you know how to plan a weekend getaway try taking several weekend trips every year.  It's a great affordable way to enjoy traveling.