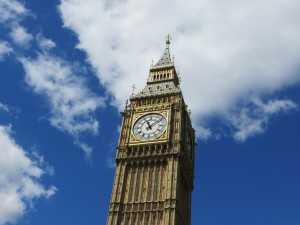 Are you planning to take an off-season trip this fall?  Or maybe an exotic holiday vacation?  Are you thinking of an international destination?  Do you wonder what the most popular destinations in the world are this year?
This is a great time to travel.  If you are looking for the tropical, warm-weather spots like the Caribbean or looking to do a European trip, you will see that the top destinations are showing that many travelers are heading to a variety of destinations.
According to aaa.com European destinations are going to be popular due to several factors.  According to  AAA:
"Travelers heading to Europe will enjoy favorable currency exchange rates, making now an excellent time to plan a trip overseas," said Bill Sutherland, AAA Senior Vice President of Travel and Publishing. "Unique experiences such as river cruising are incredibly popular as well, as travelers look for opportunities to immerse themselves in a destination's local culture while enjoying a hassle-free vacation experience abroad."
AAA goes on to list London, England as the number one spot for tourist travel for this year.  Their list includes several European cities such as Rome, Paris, Dublin, Amsterdam and Praque.  Their list is rounded out with warm-weather destinations.  Here is their list:
London, England
Rome, Italy
Cancun, Mexico
Paris, France
Dublin, Ireland
Amsterdam, Netherlands
Punta Cana, Dominican Republic
Montego Bay, Jamaica
Vancouver, British Columbia
Prague, Czech Republic
Other sites such as CNN.com differ, as they seem to lean more toward Asian destinations.  According to CNN the number 2 destination is Bangkok with several other Asian cities in the top ten.  They do, however, agree with the fact the London is the top destination.  It is also predicated that London will have the most visitor spending at $20.23 billion in 2015.
CNN takes its list from a MasterCard travel study which ranks 132 destination cities across the globe.  It is based on overnight, international visitors and spending across the border.  Here is their list:
London 18.82 million
Bangkok 18.24 million
Paris 16.06 million
 Dubai, UAE 14.26 million
Istanbul 12.56 million
New York 12.27 million
Singapore 11.88 million
 Kuala Lumpur, Malaysia 11.12 million
Seoul 10.35 million
Hong Kong 8.66 million
Whatever you international destination, please keep in mind the thing you need to know before taking an international trip.  Passports, checking the State Department's site for any advisories, notifying credit card companies and insurance are all thing you need to consider when planning your trip.  Check out this article for a more comprehensive check list.
Good planning can make your trip more enjoyable as you will have less stress and be prepared for any unforeseen incidents.  Above all, have a good time and enjoy!